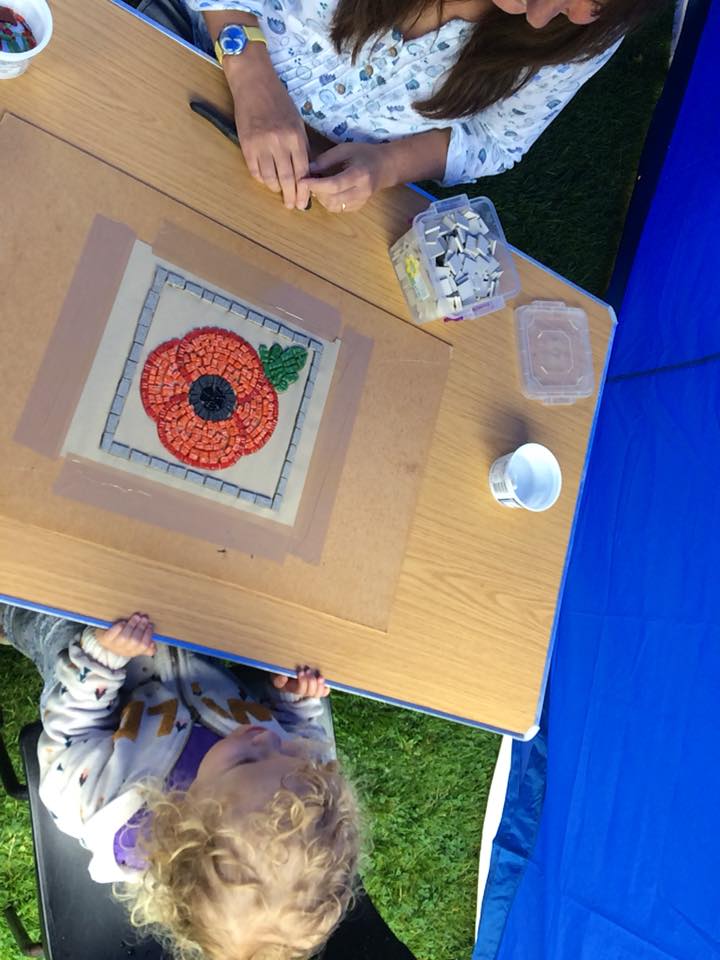 Mosaic Poppies for Tommy commission
05/06/2018
We had a great time on 2 June 2018 creating mosaic 'Poppies for Tommy' in Easingwold, near York to commemorate 100 years since the First World War ending.
The event took place during the Easingwold and District Lions Summer Fete around Easingwold market place.
We began creating ten mosaics which will later be installed on the circular wall surrounding the war memorial in the market place.
Here's a photo of our youngest participant just 2 years old!
Sue Kershaw, Mosaic Artist
07929 884759
sue.kershaw@hotmail.co.uk
www.mosaicart.org.uk