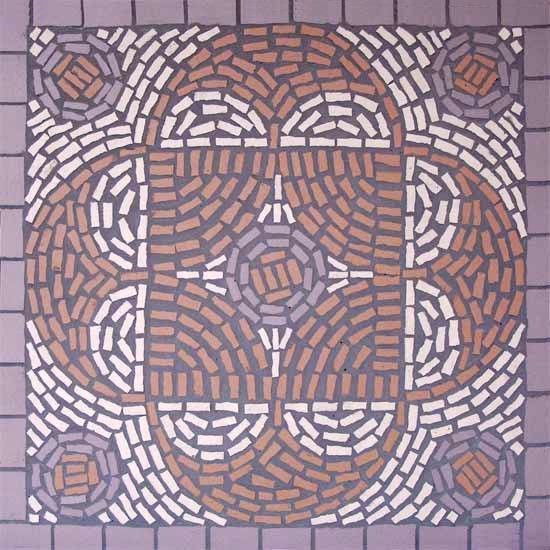 Mosaic Workshop on 5 September 2015
27/08/2015
As part of the Mosaic Festival I am participating in at the Roman site of Aldborough near Boroughbridge, North Yorkshire I will be running a mosaic workshop. Please contact me if you would like to book a place.

ALDBOROUGH VILLAGE HALL, FRONT STREET, ALDBOROUGH, NORTH YORKSHIRE YO51 9ES

5 September 2015, 10.30-3.00pm - Create a Roman or contemporary mosaic plaque 22cmx22cm (for indoor display)- Price £50 / reduced rate of £45 for Friends of Roman Aldborough members (including refreshments & materials, please bring lunch).

I provide designs which you may use to create your mosaic or alternatively you may wish to bring along to the workshop your own design to fit a 22cm sq base.

Take this opportunity to visit one of Britain's furthest northern Roman mosaics, once forming part of a Roman villa, located in the village as part of the Mosaic Festival in the English Heritage Roman museum.

Hope to see you there.

On 6th September I will be running an informal drop in where you can create a mosaic coaster (£4) while manning an exhibition of the northern branch of the British Association of Modern Mosaics at the English Heritage site nearby. This event is particularly suitable for children.