CLICK ON AN IMAGE TO ENLARGE.

Larkin with Toads was a large scale, mass participation public art event that populated Hull with enormous decorated toads for 10 weeks during the summer of 2010.

This formed part of the Larkin25 festival (www.larkin25.co.uk) celebrating the poem 'Toads'.

After the event my sponsors decided to purchase my mosaic toad during a charitable auction of the toads for permanent display outside Streetlife Museum (36 High Street, Hull HU1 1NQ.)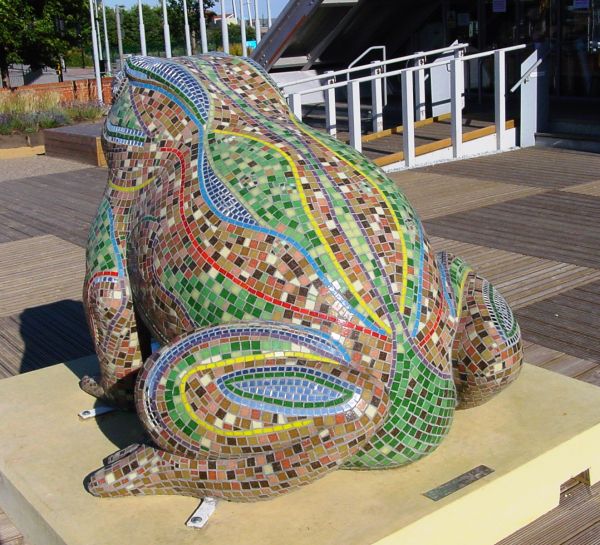 If you would like to discuss a commission please send an email using the 'contact' button or call 07929 884759.
Sue Kershaw
Mosaic Artist (York, North Yorkshire, UK)
www.mosaicart.org.uk
07929 884759
Email
Sue Kershaw Mosaics